Ultrasound/sonography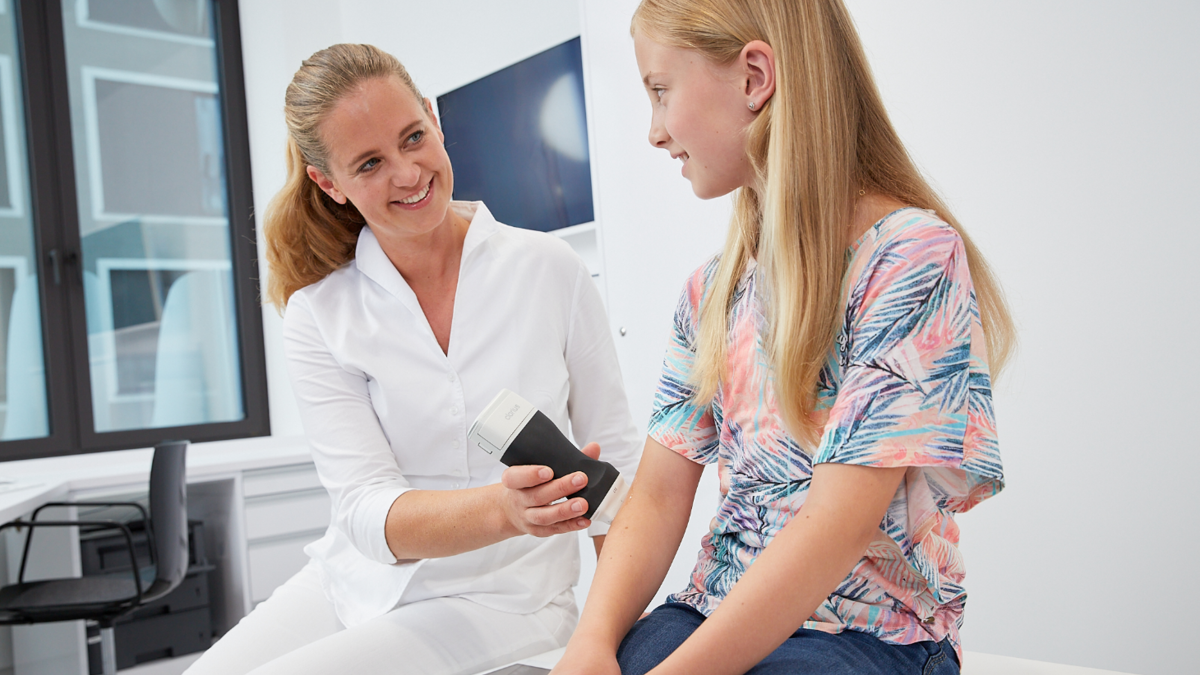 Fast, painless and radiation-free for the diagnosis:
This modern diagnostic method is primarily suited for visualizing changes in the joints, muscles and tendons. The advantage of this method is that it is immediately available, pain-free and does not involve any radiation exposure at all.
Your benefits:
Ultrasound diagnostics makes it possible to examine a joint in motion in order to immediately detect dysfunctions.
We also use ultrasound diagnostics to give targeted injections with live imaging of joints or certain tendon structures. Imaging with radiation exposure can be dispensed with.
Would you like advice?
Are you interested in further information?
Would you like a personal consultation or an appointment in our practice?
We look forward to you.