Blood lactate diagnostics with spiroergometry (treadmill or cycle ergometer)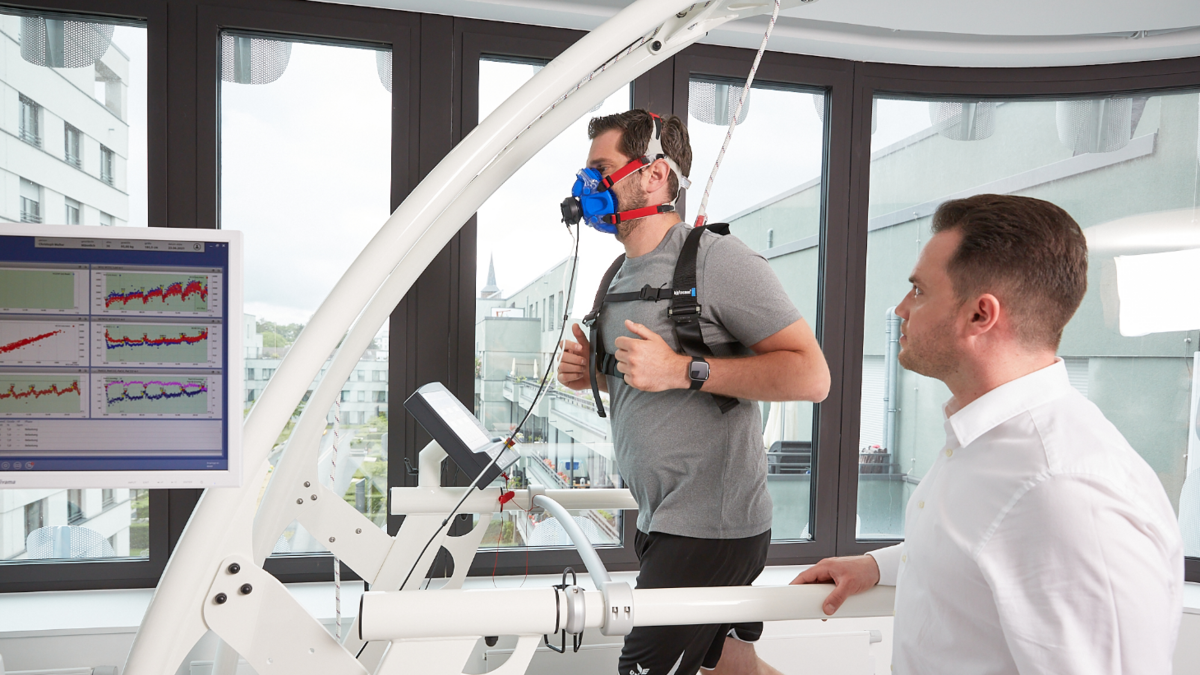 For training perfectly matched for you
For prevention, endurance sports are ideal for training the cardiovascular system. Blood lactate diagnostics provides data regarding your oxygen absorption, your optimal training range, your basic endurance, heart rate and lactate metabolism. In this way, your training can be optimized and an overload or underload avoided. If you would like to optimize your fat metabolism, we'll find your optimal training range here. The diagnostics offer monitoring of the training adjustment going forward.
We'll provide you with detailed documentation of your values and a training plan based on them according to your goals. If you would like the analysis on the cycle ergometer, you have the option of using your own click pedals and shoes. We have the following pedals on hand: Shimano Rennrad and MTB; Look KEO.
A changing room and shower are also available.
These sport tests are partly also covered by the statutory health insurance (e.g., Techniker Krankenkasse [Techniker health insurance fund]) You can receive information about this from your health plan.
Would you like advice?
Are you interested in further information?
Would you like a personal consultation or an appointment in our practice?
We look forward to you.