4D motion analysis/gait analysis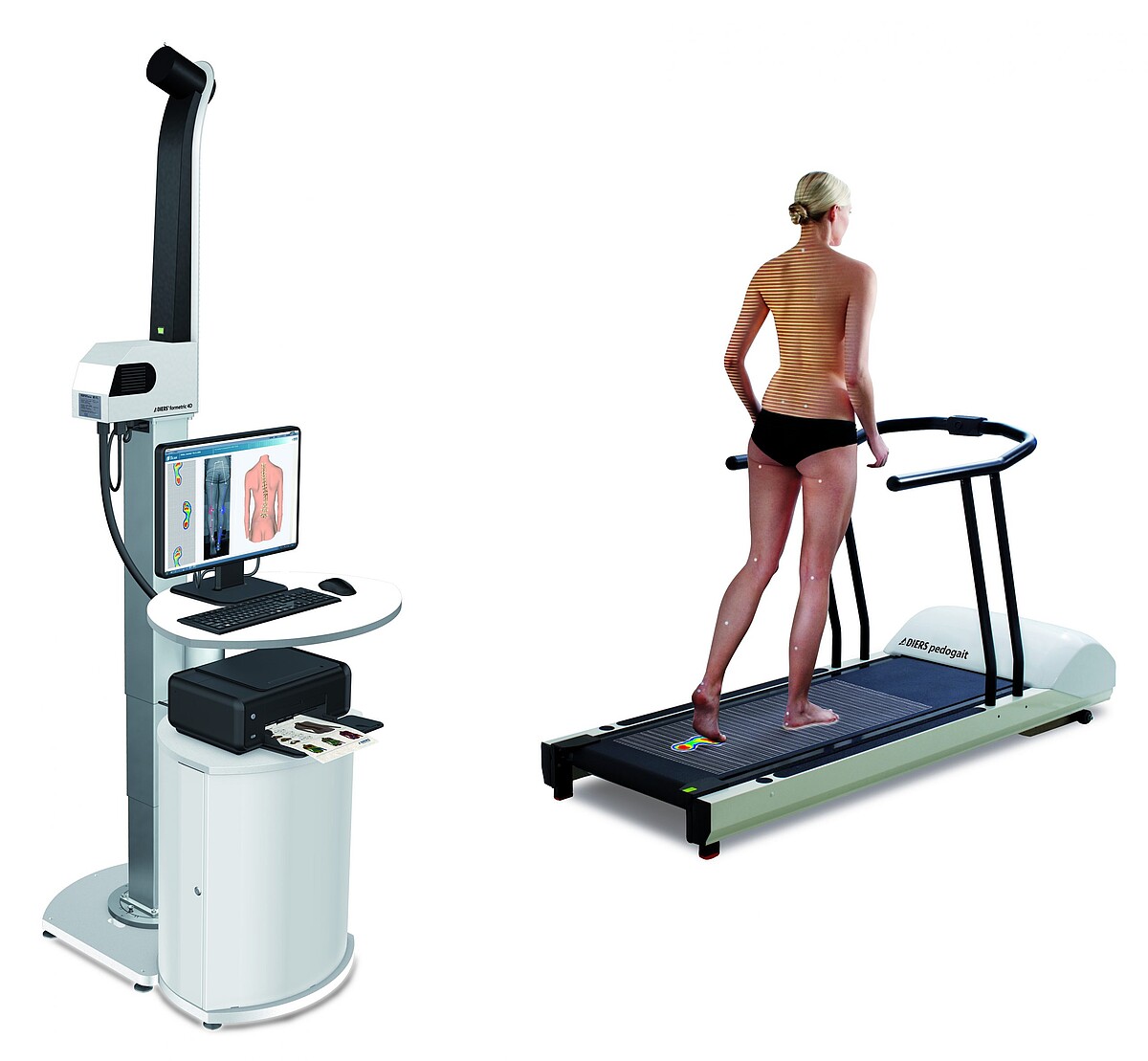 Detecting and correcting movement disorders and postural abnormalities
Numerous functional limitations in the musculoskeletal system only become apparent during movement. With a special treadmill, 4D motion analysis allows us to perform a targeted analysis of the foot pressure distribution while walking. In addition, the stasis of the entire body can be measured without radiation through a camera system and a photo-optical measurement of the spine while walking. Since also the jaw joint often has an underestimated influence on our motion sequence, special testing is done for this as well.
4D motion analysis evaluates the interaction from all joints in motion at all body levels. This allows us to recognize uneconomical sequences of motion.
In many areas of rehabilitation following operations and sports medicine, this analysis is indispensable.
Your benefits:
Motion analysis enables diagnosis of poor postures and incorrect loading in order to develop targeted individual therapy strategies for you. These strategies can range from individually adapted orthopedic shoe inserts, to special movement training, up to corrections of the jaw joint.
This method can even be used after injuries or surgeries to restore a healthy sequence of movements.
With repeat measurements, we can optimally track the success of therapy or also adjust it, if necessary.
This is how anomalies in the musculoskeletal system are detected early in preventative medicine, before problems arise.
Areas of application:
Poor postures
Pain in the musculoskeletal system from the foot to the knee joint
Tilted pelvis
Leg axis deviation
Instabilities of the knee or ankle joints
Runner's knee
Heel spur/plantar fasciitis
Achilles tendon pain
Stress fractures
Knee joint complaints
Postural assessment for children and adolescents to preventively avoid future complications
Improvement of gait pattern after hip and knee joint replacement
Therapy planning after sports injuries to the legs
Back complaints, scoliosis, hunchback
Optimization of gait pattern and posture to avoid complications
Would you like advice?
Are you interested in further information?
Would you like a personal consultation or an appointment in our practice?
We look forward to you.